Today I wanted to show you how I made the adorable tags featured on the Vintage Tea Party Baby Shower post.   Party favors (for adults) can be kind of tricky...you want to give something nice/useful for not a lot of money.
Because we had the tea party theme in place, we wanted to keep that in mind when doing the favors.  A parting gift with a tea bag was an obvious choice, but I wanted to be a bit more creative.   When I saw these bath tea bags, I thought "we're getting somewhere!"  Basically, inside of each package, there is a teabag filled with herbs that you simply place into your bath.  Very nice!
[caption id="" align="aligncenter" width="570"]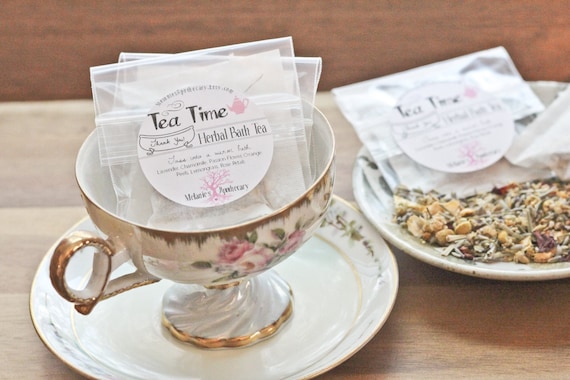 Melanie's Apothecary Bath Tea[/caption] One packet of bath tea went into
these pink teapot muslin bags
along with some loose, fragrant lavender.  (you can typically find this at health food stores and farmers markets) [caption id="" align="aligncenter" width="570"]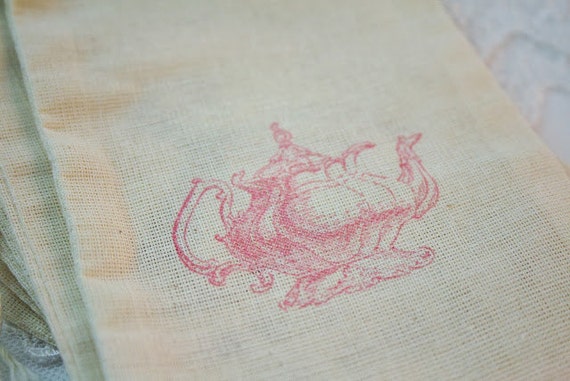 Pink Teapot Muslin Bags From OnTheWingsPaperie[/caption] Since our Guest of Honor, Kelly Kay, is a
creator of beautiful paper
herself, I wanted to make something really special for her party favor tags.